I really think the only choice I have is to kill myself.
How I Miss
dearoldlove: I thought I would miss you happily, instead I miss you desperately. I can never do this.
Don't Say It!
dearoldlove: The problem is, no matter how much time passes, when we say 'I love you' at the end of our messages, I'm scared I'm never going to mean it as platonically as I'm meant to. Yes. True.
Review of "J. Edgar" →
George Jarkesy (@jarkesy on Twitter) ponders why it is impossible for people to focus on the good deeds of politicians, rather than dreg through the scandals. Very apropos in today's dog-eat-dog political climate.
The Hipster Libertarian: All That's Legal Is Not... →
letterstomycountry: Statehate recently voiced frustration with those who would conflate the morality of a law with the existence of a law, i.e. "It's bad because it's illegal! It's illegal because it's bad!" The moribund infirmity of this line of thinking cannot stand up to even the…
Here is the REAL WORKING LINK to my friend's...
http://www.politicalandsocialopinionsbywilliampfrasca.yolasite.com/ Enjoy! Videos, articles.
Awesome conservative site! →
Links to articles, other sites. Well thought-out and nicely organized!
More on the Christmas Tree Tax →
laliberty: [C]onsumers may not notice a 15 cent price hike on a once a year purchase. The small size of the tax doesn't make it any less stupid though. The fact that much of the industry practically begged the government to impose the tax on them doesn't help either… If they want to fund a promotional campaign for their product, they should do it themselves, without involving the USDA. That...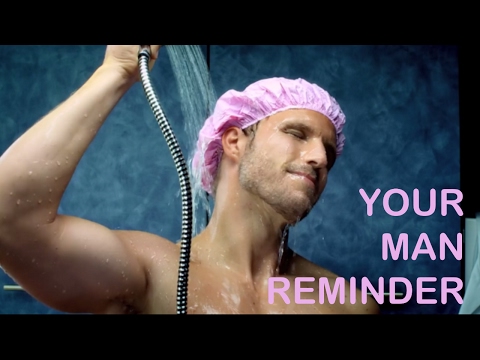 10 tags
21 tags
"Many people support legislation against victimless crimes only as long as it..."
– Laurence M. Vance, Every Crime Needs a Victim
2 tags
Obama Fundraiser Pushed Solyndra Deal From Inside →
"An elite Obama fundraiser hired to help oversee the administration's energy loan program pushed and prodded career Department of Energy officials to move faster in approving a loan guarantee for Solyndra, even as his wife's law firm was representing the California solar company, according to internal emails made public late Friday. "How hard is this? What is he waiting for?" wrote Steven J....
"You're really going to talk about corporations murdering people? Corporations?..."
– Stefan Molyneux
1 tag
The GOP is finding it very difficult to ignore Ron...
libertarians: There is nothing more efficient than the grassroots. Yeahhh!!
4 tags
Well, it happened. My ideological soul mate is married now. Not to me. Sigh.
5 tags
"Too often over the last several decades we have supported both sides of many..."
– Ron Paul, in a 2001 speech authorizing the use of force against 9/11 terrorists. I don't think he'd have felt this strongly had he known the 'end' results…
3 tags
Ten Years After 9/11: Have We Become the Enemy of... →
Ten years after the world as we knew it came to a sudden end, we find ourselves charting hostile territory. While we were distracted by military carnage overseas and color-coded terror-alert systems here at home, the economy has crumbled at the hands of corporate oligarchs, reckless bankers, and a national debt escalating due to the costs of endless wars, pork-barrel spending, and a lack of...
1 tag
One huge reason I'd like Ron Paul to be President:
libertarians: to demonstrate to people how quickly it's possible to bring the troops home. And how cheaply it can be done.
1 tag
"Rulers have become owners. We are less their subject than their wards, pupils,..."
– C.S. Lewis Very scary true.
9 tags
"Jesus' rejection of all known approaches to power leaves for our consideration..."
– Dave Brubeck
7 tags
Poor Richard's News: Washington Post: Obama's new... →
poorrichardsnews: Yes, you read that right. Trillion with a T according to economist Michael Mussa. How much is a $1 trillion again? from WaPo: The White House says President Obama's new program of tax cuts and spending increases — a.k.a. stimulus — will cost $447 billion. Well, not exactly, says a… Trillion. With a 'T'. Yes, yes.
Really bad dreams...
I met my soul mate. I should be happy, right? Well. No. It's never gonna happen, never gonna be, it's absolutely killing me. I've never felt this way before. It's really not fair. Last night I dreamed that I was in South Carolina, being forced to watch his wedding. I woke up and was like, "I'm so glad I woke up!!" I cleared my head and went back to...
5 tags
Poor Richard's News: Surprise! Number of uninsured... →
poorrichardsnews: Well, well, well. We already knew that Obamacare was going to raise premiums, and it has. Now it looks like the number of people who have health insurance has actually dropped under the new health care law. from CNS: The percentage of American adults who lack health insurance coverage… Does this surprise ANYONE?
Pretty depressed today. :/
3 tags
I Voted for Obama, Now I'm Voting for Ron Paul →
After 8 years of GWB and the lies about WMDs, 9-11, Monsanto, Iraq…etc…anyone coming from the other party looked like a better choice. I was somehow still under the illusion that the Democratic Party would work for the people and not corporate/banking/defense industry interests. I cried when Obama won. I really thought it was a new dawn for the US and the world as a whole. I was so ashamed of...
4 tags
"I hold it that a little rebellion, now and then, is a good thing."
– Thomas Jefferson.
3 tags
David Plouffe: Obama's election guru →
50statepress: In my continuing quest to flush out and overcome any lingering naivete about elected officials' motivation, I note the following from The Week: With the relentlessly pragmatic and detail-oriented Plouffe now shaping Obama's image on a daily basis, political considerations play a part in every decision the White House makes. "Everything is about the re-elect," an insider who's...
2 tags
"The idea that Anarchy can be inaugurated by force is as fallacious as the idea..."
– Benjamin Tucker. (via 18goingon80)
10 tags
"I'd start by legalizing marijuana."
– Former Labor Secretary Robert Reich, when asked for one federal regulation he would nix or replace - Reich on Clinton: 'We didn't inhale together' | The Daily Caller
ThirdRailers.com: Hostages in Iran Day 760 →
We need to appeal to the powers-that-be to get these guys home.
Rep. Paul: FEMA has 'one of the worst reputations... →
"European welfare states have been in place for decades now, crushing private..."
– Warren C. Gibson (via laliberty)
http://spd.fotolog.com/photo/29/9/72/breakfast_cere... →
http://iwastesomuchtime.com/img_active/b.php?src=Au... →
http://www.di.net/blog/wp-content/uploads/2010/09/t... →